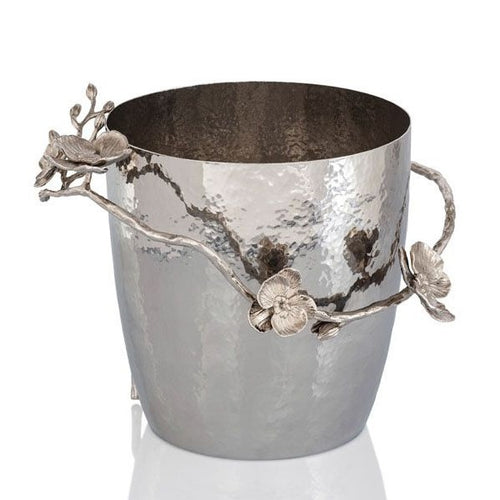 The Michael Aram White Orchid Collection illuminates the ethereal spirit of the orchid flower. Evocative of purity, delicacy, femininity and grace, the white metal version offers a strikingly different appeal than its black counterpart. While the sculpture is just as exuberant and detailed, in white, these flowers take on a simplicity that is completely unique. There is a sense of lightness, freshness and even innocence - each petal seemingly untouched and pure.
11.75"W x 8.5"H, 8" Dia.; Stainless Steel, Nickelplate
Each Michael Aram metal object undergoes a series of grinding, buffing, and polishing techniques. Variations or 'imperfections' in the product's finish are characteristic of the creation process. Due to this handmade nature, no two pieces are ever exactly alike.
Stainless Steel, Nickelplate
Not dishwasher safe
Hand wash with gentle detergent, dry immediately with soft cloth
Do not use abrasive cleaners, steel wool, or scouring pads that can scratch and dull metal surfaces
Item not stocked in store. Available to order.